The Advantages of a Business Association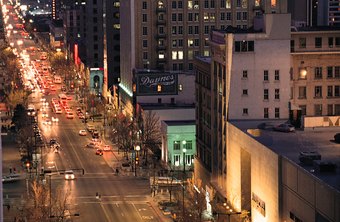 Business associations are organizations that bring together business owners from a specific area. They range from nationwide associations to those that encompass businesses in individual states, counties, cities or neighborhoods. Whatever its scope, a business association can provide a number of benefits to business owners who elect to pay dues and participate as members. For instance;
Networking Opportunities
A business association provides its members with opportunities to network and share information and resources. While some businesses that belong to an association are likely to be competitors, they still share certain needs and preferences. In other cases, association members can help one another directly with referrals for services such as accounting, building maintenance, recruiting staff and marketing. Joining a business association provides a new business owner with contact information for other local businesses, speeding up the process of integrating into the community.
Political Participation
Business associations allow members to join forces politically. While most associations have no specific party affiliation or political agenda, the political issues that affect business owners are among their concerns. For example, a business association would likely be against a state sales tax increase, since such an increase would directly affect business by forcing customers to pay more. 
Social Advantages
For a business owner, the opportunity to participate in a business association can be as much of a personal consideration as a business decision. Associations hold dinners and special events for their members, giving them chances to meet with their peers and enjoy the company of fellow entrepreneurs. Participation in a business association may also serve as a social expectation in a community where small business owners know one another through work as well as outside of it.
Improved Business Climate
The result of participating in a business association, whatever immediate benefits it provides, should be an improvement in an area's business climate. As business owners get to know one another they find ways to share resources, unite on important issues and develop new tools for securing their profitability in the community and creating an atmosphere that encourages competition and attracts customers. With effective leadership and adequate participation, a business association can make it easier for its members to make money and also enjoy the process.
We understand and have figured out that the results are clear: Positive perception increases among consumer and business owners when a business is identified as a member of an organization. 
When business decision-makers believe a business is a member, they are 37% more likely to think favorably of the business, 51% more likely to be highly aware of it, 58% more likely to think positively of its local reputation, and 59% more likely to buy goods and services from it.
One membership gives you all the tools you need to grow your business and is open to any business or organization interested in increasing their presence throughout Calaveras county with its concentration in the city of Valley Springs.
The VSABA Membership Benefits
Focused on Valley Springs and local business
Access to educational seminars and workshops
Networking and cross-marketing opportunities 
Unlimited business-to-business referrals
Being involved and supporting for the economic growth, stability and quality of life in our community.
Promotion of your business or service
Marketing support and members-only marketing opportunities(New Program and Features)
Sponsorship opportunities for added exposure (New Program and Features)
Events and joint marketing to draw visitors and local shoppers
Sharing problems & solutions with your peers
Collective action for civic improvement and major events
Keeping up to date with leading small business practices
Satisfaction in seeing your ideas for Valley Springs put into action
Visibility in the Valley Springs ABA Membership Directory both print and online
The Welcome Package-The ABA distributes "welcome packages" to all new residents of Valley Springs, so they quickly become familiar with our local businesses:
If you are a new member what we need from you, in order to get your business into the "welcome package":
150 handouts no bigger than 8 1/2" X 11".  They could be fliers, coupons, brochures, post cards, an ad, etc.
Drop them off at either at The Valley Springs Business Hub in Valley Springs, or at the Rising Sun  Nursery in Burson.
You must be a current ABA member in order to participate.  If you have any questions please call VSABA at 209 920 7034. 
 
Membership: Business $30 Associate
                         Individual / Home Based $20
To Join the ABA or Renew Your Membership to download application click here.
If you would like to join and you do not want to be in the directory please let us know. 
Mail Application To:
Valley Springs Area Business Association
P.O. Box 848, Valley Springs, CA 95252